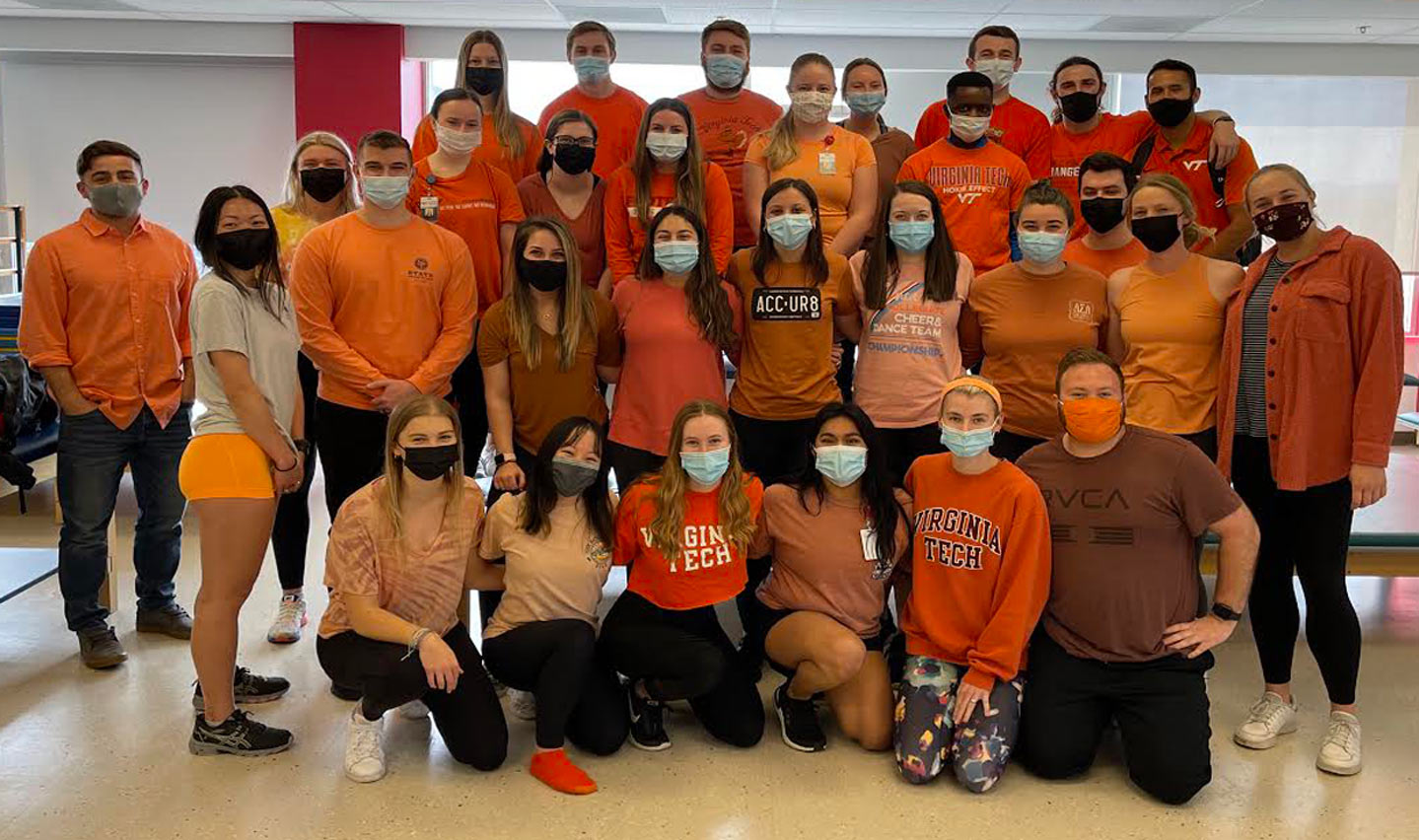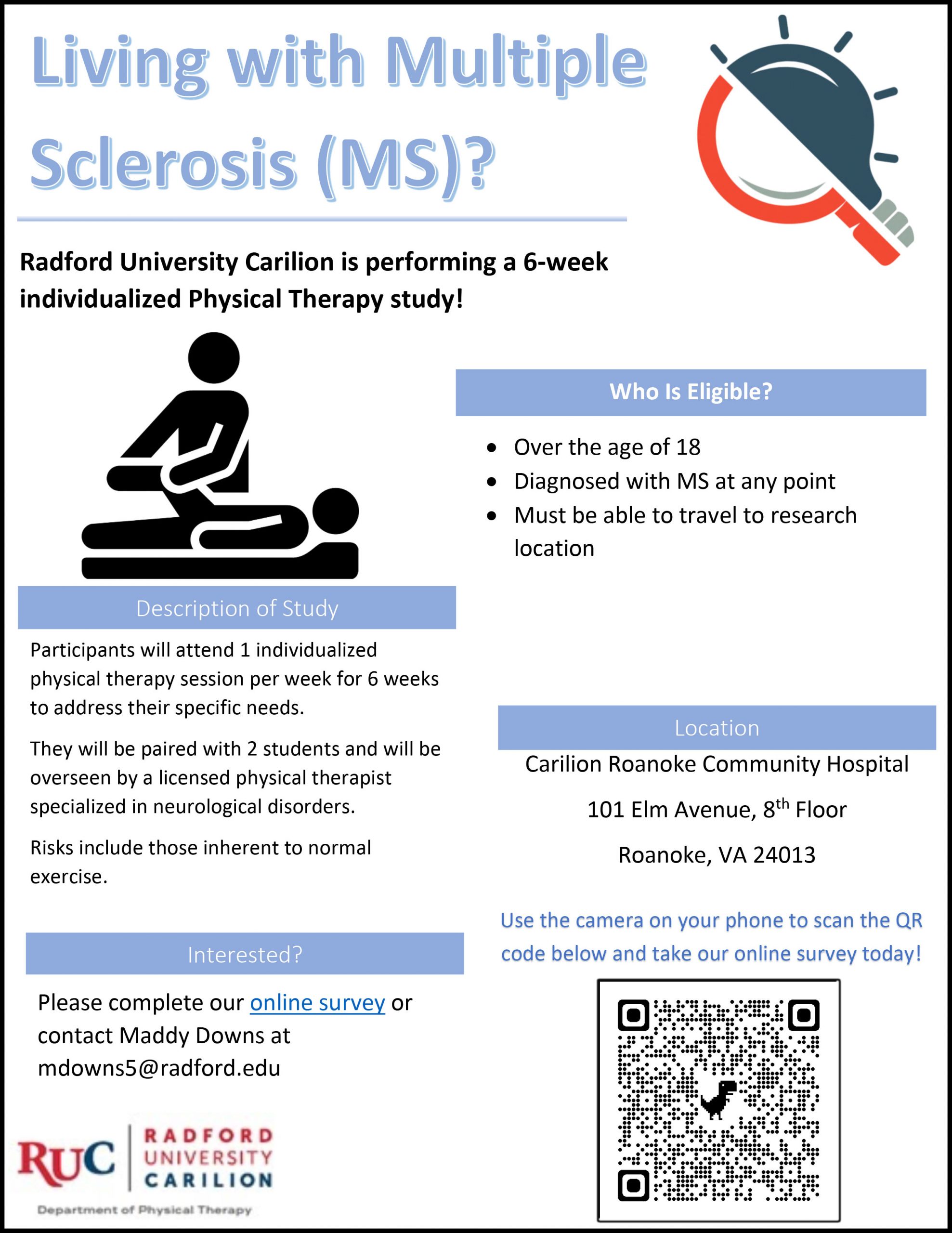 Our Vision
To foster a collaborative and sustainable relationship between Radford University Carilion DPT students and faculty with the members of MS Alliance of Virginia with a vision to create a student-led clinic by bringing most current evidence-based physical rehabilitation services to the people living with MS in Southwest Virginia and the surrounding areas, including Veterans.
Our Mission
We are a group of students and faculty members who strive for excellence, growth, and community service. We believe in an alliance and partnership that develops and grows stronger through dedication, grit, and persistence to continue to move forward. We stand firm in our beliefs and passions that drive us to be better student physical therapists and future clinicians through community-based education that directly influences the local community. Through this program, we advocate specifically for persons with MS to bring awareness to a medically underserved population in SWVA.
Our Movement
The students and faculty of Radford University Carilion's Department of Physical Therapy will be offering a free six-week physical therapy intervention for persons living with MS beginning in the Fall of 2022. These physical therapy interventions will be personalized to each individual person's needs and interests. Our physical therapy interventions will be geared toward improving strength, flexibility, and endurance, as well as a variety of functional activities specific to each person, and will take the form of therapeutic exercise, hands-on manual therapy, exercise education, and the development of an effective home exercise program to promote lifelong wellness. To take part in our free six-week physical therapy intervention this Fall please fill out this survey. Completion of our survey does not require participation in the physical therapy interventions but is the primary means of registration and expressing interest in participating, so all are invited to complete it.
Link to: RUC Survey