Roanoke Has a New MS Specialist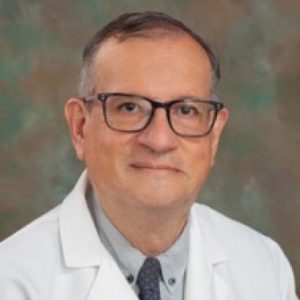 Carlos A. Mora M.D.
Roanoke now has another MS Specialist to help treat and manage Multiple Sclerosis. With over 40 years of medical experience and a background in research and education, Dr. Carlos Mora is a much needed addition to our local MS Community.
I asked Dr. Mora what inspired him to become a neurologist and he told me the ability to see into the brain was virtuously impossible in the early 70's when he was in medical school at The Universidad del Rosario, in Bogota, Colombia. One had to either assist with exploratory surgery or look at drawings to study the brain. Diagnosing diseases and disorders of the brain had to be done with basic doctor's tools, X-Rays, encephalograms, ultrasound and spinal taps. "To answer your question, I belong to the era where there was virtually no imaging. I thought the brain was such a special organ which invited one to understand it better. That's why I decided to be a neurologist. But, one thing is to be a neurologist, another thing is to be an 'MS-ologist'." Dr Mora says he belongs to a special international community that includes patients, advocates, significant others, pharmaceutical companies, doctors, etc. He calls it the "World of MS"…..Read More Here
Are You Missing Out?
Make sure you know about all of our fun events and activities. Click here and update your contact information to make sure you are getting our emails.
Welcome to "MS News Notes," where I comment on multiple sclerosis (MS) news stories that caught my eye last week. Here's a look at what's been happening A medication that may ease sexual problems for women with MS Sexual dysfunction is common among people with MS,...
read more
Provide programs, events, activities and services for people living with MS in Southwest Virginia and the surrounding areas, including veterans.
Educate and empower people with MS, their care partners, friends and family. We will guide people to organizations that may be able to assist with their needs.
Contribute to awareness in the community, including educational programs to young people, first responders and community organizations.
Encourage and expand support groups to include assisted-living facilities, homebound people and help others start upbeat groups like ours.