2nd Annual MS Awareness Motorcycles, Trikes, Classic Cars and Jeeps Poker Run
The Twin Valley MS Support Group will be hosting the 2nd Annual MS Awareness Motorcycles, Trikes, Classic Cars and Jeeps Poker Run Saturday, September 30 at the Hillsvile VFW (701 W Stuart Dr, Hillsville, VA, 24343). Registration wil begin at 8:30 am and continue until 10:00 am with the riders departing at 10:30 to traverse the scenic mountains of SW Virginia. It is awe inspiring to watch the vehicles line up and begin their journey, so even if you aren't participating in the ride, come on out and watch everyone take off – then stick around to learn more about Multple Sclerosis, the MS Alliance of Virginia and shop our bake sale and t-shirts. It's going to be a great time!
There will be a $10 entry fee with $5 for each additional rider. The 'Best Hand' will receive a $100 prize with the 'Worst Hand' winning $25. Lunch will be provided for the participants and there will be door prizes! Proceeds to go to the Multiple Sclerosis Alliance of Virginia.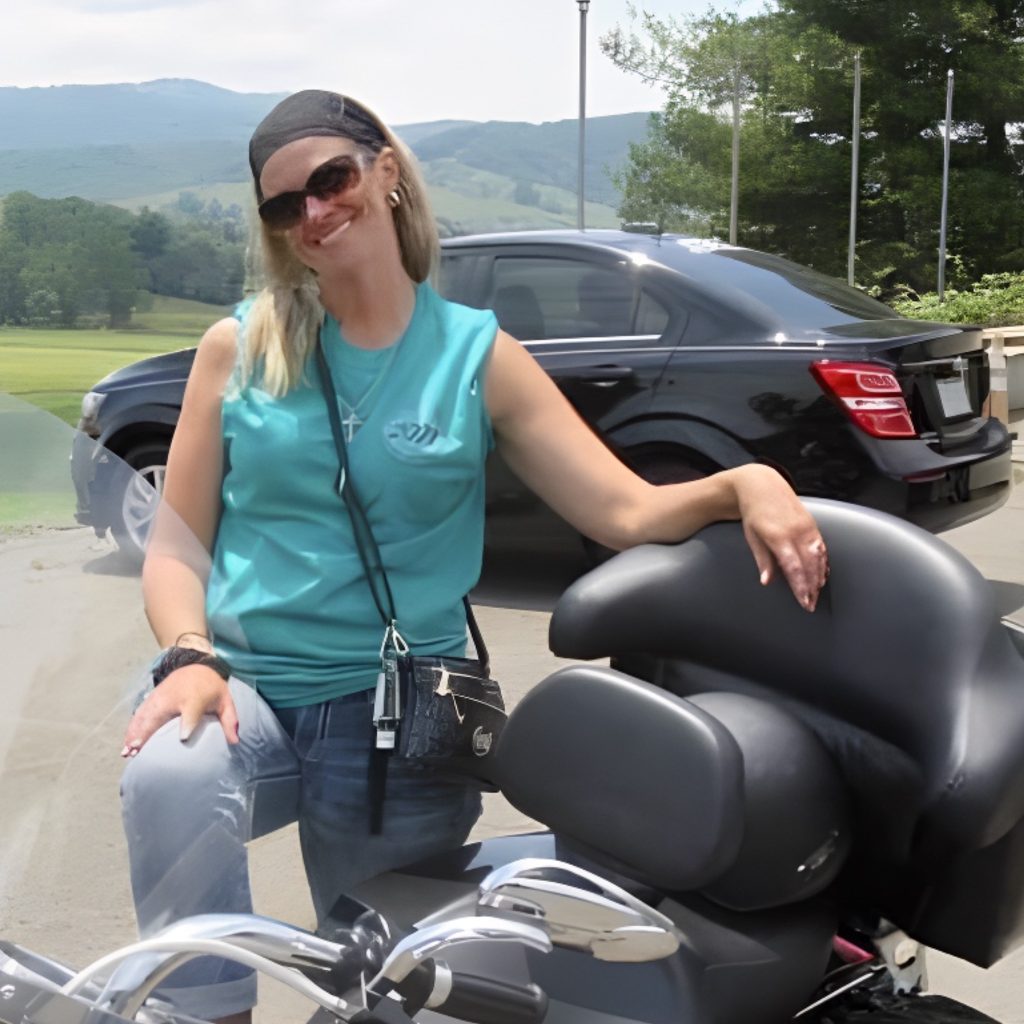 I never realized how much fun Poker Runs could be until I attended my first one….which happened to be this Poker Run. Having MS has led people to believe that we have to lay down and give up, but that's far from the truth. I learned from my very first Poker Run that the people who make up our communities, our families, our friends & co workers actually care. They are here to help those with MS learn that we have so much more to live for in life and they are all here to support us. The feeling they give to us…to me…it's worth more than all the gold in this world.
We would like to give a very special Thank You to the Institute for the Public Health and Innovation (IHPI) for their sponsorship. In 2022, IPHI expanded its focus to include support for people living with multiple sclerosis (MS) and medical providers in rural areas. This 3-year project funded by the Bristol Myers Squibb Foundation improves access to diagnostic and support resources for rural populations with multiple sclerosis. Learn more about them here.
Traveling With Disabilities Committee
Dear MSAV,
We would like to start a travel committee and we are asking you if you would be interested and willing to join this committee to work on group travel opportunities for the MSAV, and to provide a basic travel planning tool you can use for your own travel.  Our goals are to involve members of the MSAV directly in our trip planning – to design adventures that go beyond minimum accessibility requirements and to truly enhance the travel experience for members (and families) of all abilities.
Your participation is completely voluntary, but we sincerely hope you will take this opportunity to help make travel more accessible for our community. 
If you are interested in joining the committee please email (wiener.russell@gmail.com). Your perspectives and insights would be incredibly valuable to our research. By sharing your travel experiences as a person with a disability, you can help identify challenges faced as well as opportunities to enhance accessibility. Our goal is to shape recommendations that will enable freedom of movement for all.  
As a committee member, you would provide additional input on potential destinations, activities, accommodations, transportation, and other trip features. We expect the committee to meet about once a month via zoom.  You would serve as an advisor and thought partner as we develop upcoming travel plans.  We hope you are excited about this opportunity to shape accessible group travel for the MSAV.
Please do not hesitate to reach out to us if you have any questions.  We greatly appreciate your time and consideration. Working together, I know we can make travel more available. 
Sincerely,
Russell Wiener ~ wiener.russell@gmail.com 
& Suzanne Oconnell,  MSAV ~ Suzq852@yahoo.com
FSD Pharma's Lucid-21-302 — an oral treatment candidate known as Lucid-MS, for all types of multiple sclerosis (MS) — was found safe and well tolerated across multiple doses in healthy volunteers, according to interim data from a Phase 1 clinical trial The newly...
read more
Provide programs, events, activities and services for people living with MS in Southwest Virginia and the surrounding areas, including veterans.
Educate and empower people with MS, their care partners, friends and family. We will guide people to organizations that may be able to assist with their needs.
Contribute to awareness in the community, including educational programs to young people, first responders and community organizations.
Encourage and expand support groups to include assisted-living facilities, homebound people and help others start upbeat groups like ours.
Are You Missing Out?
Make sure you know about all of our fun events and activities. Click here and update your contact information to make sure you are getting our emails.