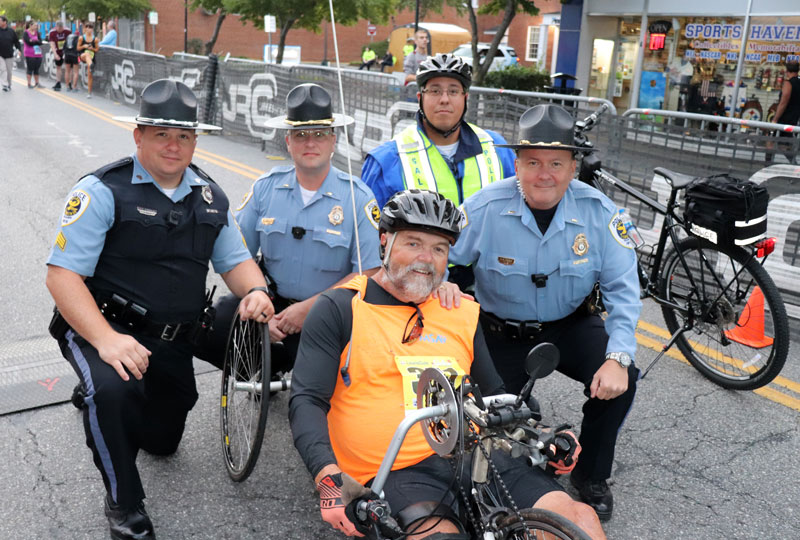 For the man who is like the weeble that never falls down, Kenny is back in the saddle again! After a hip replacement surgery in October, 2017 followed almost immediately by another surgery for a torn tendon and muscle in his elbow in December and then again in January, 2018, Kenny was able to start training and riding again in March.
This past weekend, October 13th, on a beautiful sunny Saturday morning in Salem, Virginia, Kenny successfully completed the Salem Half Marathon marking his triumphant return to hand-cycling.
Kenny finished 137 out of 371 entries at a pace of 9:34, crossing the finish line with a time of 2:05:15 to cheering fans who knew he could do it! Congratulations, Kenny, for one more time inspiring all of us with MS to keep on plugging, to never give up on a dream, and to always take our hurdles as "just another bump in the road'.